The Basement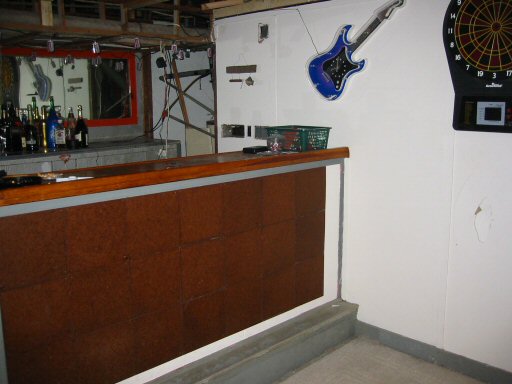 We're hoping they leave the neat-o guitar clock.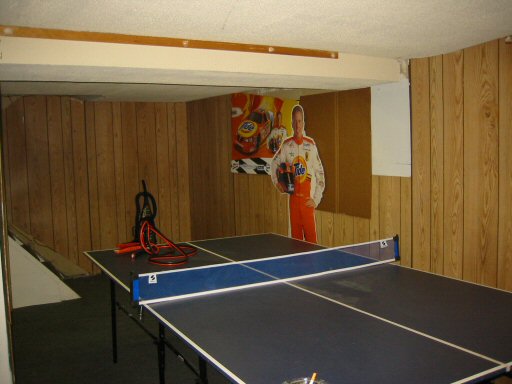 And the Tide guy.
...There's a whole pantry behind the Tide guy and the other cardboard things there. Not sure why they boarded it up, but Greg says all of it (and the paneling) is coming down.
The Kitchen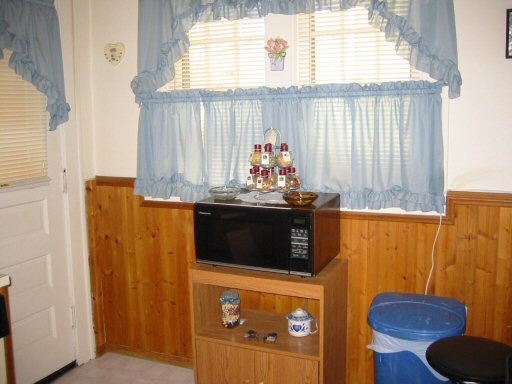 The door to the left leads out to the backyard.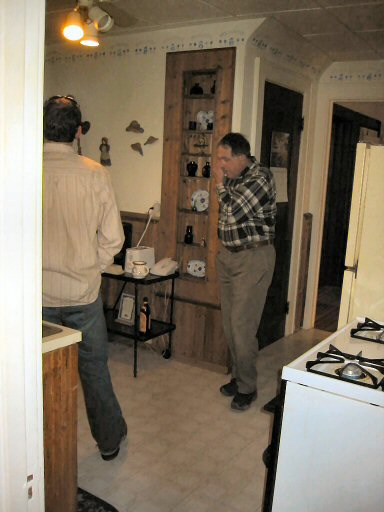 The Pantry
yay glass doors!!!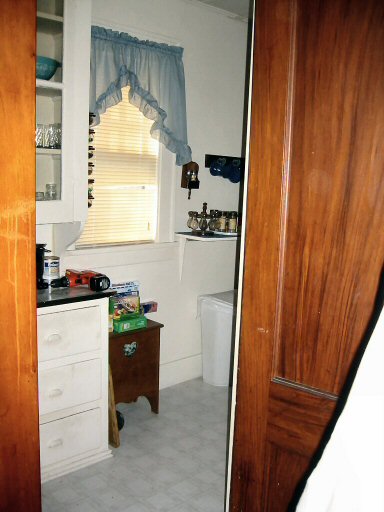 Isn't it HUGE? I love the window!
The Dining Room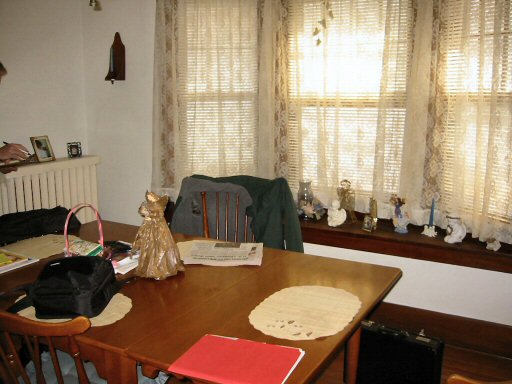 Only one picture here, but it shows the all-important WINDOW SEAT! (Where there will be pillows, not knick-knacks.)
The Living Room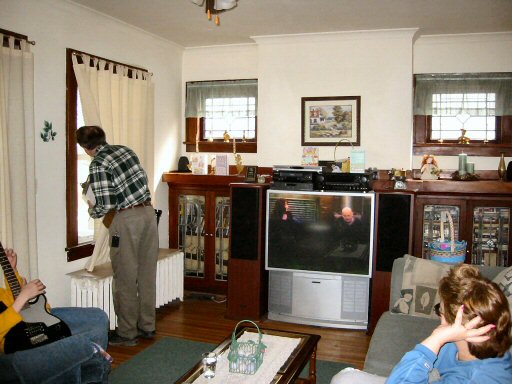 To our disappointment, the sale will NOT include the disgruntled tenants and their Jerry Springer. Sad.
There's a fireplace behind the TV, and do you SEE the windows and the bookcase doors? mmmmm....
The Bedroom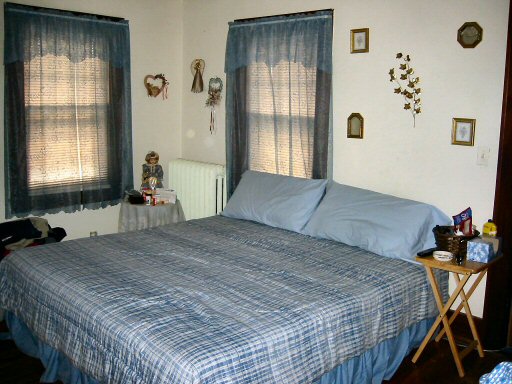 What are we saying with the gold metallic leaves on the walls? Big bedroom though... there's a door to the right, where you can't quite see it, that leads out onto the sleeping porch.
The Sleeping Porch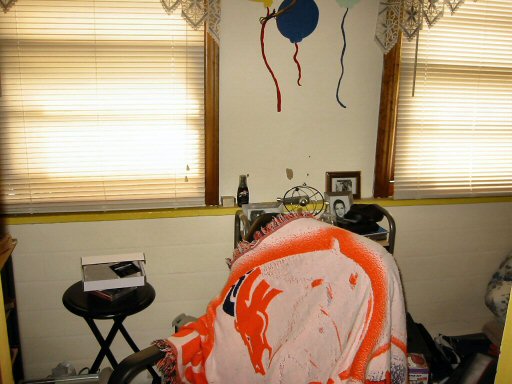 Not the best picture, but it was a hard angle from that doorway.
Who loves the balloons? yikes...
The Second Bedroom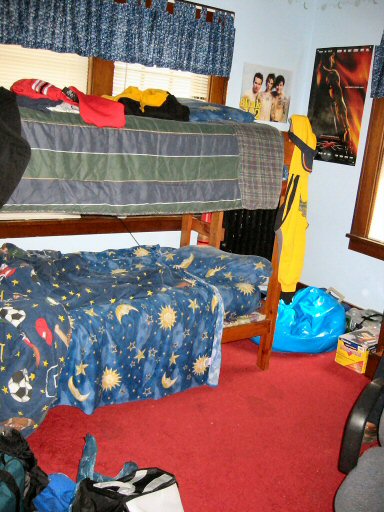 Yeah, the red carpet's gotta go (there's hardwood floors under there!). The picture of the 3rd bedroom didn't turn out well at all (thanks to Greg's shoulder :) but it's a room. A little smaller than this. Without the red carpet.
The Bathroom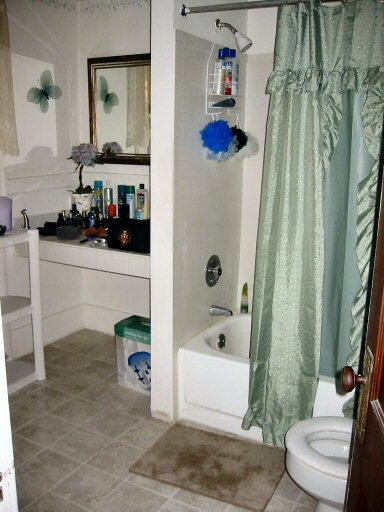 I saved the best for (almost) last... yay BATHROOM! They already kind of have the green thing going on in here. Picture it like this... but with green glass every which where and lots and lots of candles... and less junk on the counter....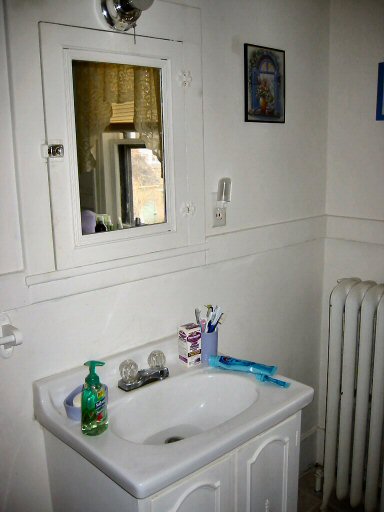 I just love the mirror. I love this BATHROOM. Ann is going to have fun in here! (I've been given permission to decorate this room myself! :)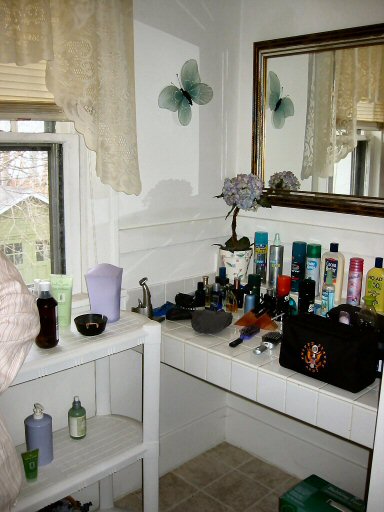 As the bathroom is always my favorite room, it gets 3 pictures. I thought you all needed to see a little of the window there, and a better view of the counter.
The Back of the House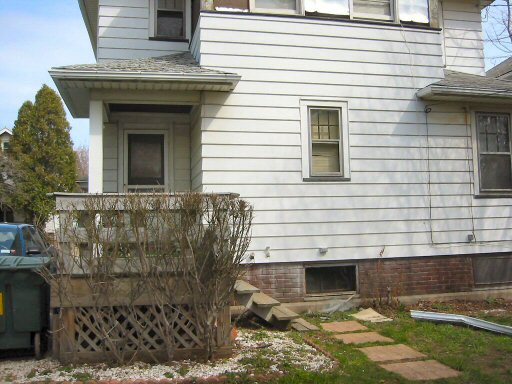 The unfinished siding up there is probably going to come down, become just windows, and be a real sleeping porch again!